Invest In Izmir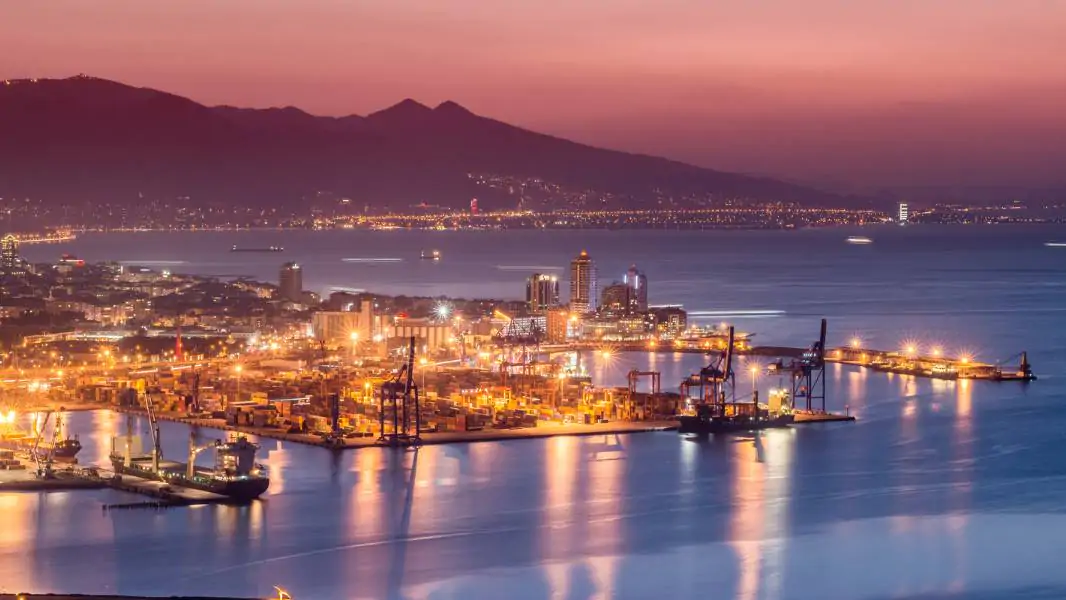 Besides being a modern and developed city, İzmir is an important center of culture, art, tourism and trade. Izmir, the third largest city in Turkey, not only offers you the opportunities offered by big cities, but also has areas where you can get rid of the chaos, exhaust smoke and noise of big cities. Spending a pleasant day in Izmir with its beautiful parks and forests, ancient cities, sea views and more will relax your soul. The beautiful city, known as the pearl of the Aegean, continues to be a popular city with its modern life, palm trees lined up along the coast, and sparkling nights. The city, which has a cosmopolitan structure, will make you feel at home with its friendly people.
İzmir also draws attention with its rich culinary culture. The vegetables, herbs and fish dishes of İzmir cuisine flavored with olive oil are one of the best examples of Mediterranean cuisine. You can find the best examples of vegetable and herb dishes flavored with olive oil, and dishes made from fish from the gulf, in the towns of Urla, Karaburun, Seferihisar, Tire, Foça, Çeşme, as well as in the center of İzmir. In addition to its rich local food culture, you can be sure that it will please you with its success in street tastes and world cuisines.
Industry has developed in İzmir, especially in Aliağa, Menemen, Torbalı and Gaziemir districts. Aegean Free Zone (ESBAŞ) in Gaziemir and İzmir Free Zone (İZBAŞ) in Menemen are the two important free zones of the city. In particular, ESBAŞ is one of the free zones with the largest trade volume in our country and makes a significant contribution to İzmir's economy in terms of employment and exports. The Aegean Free Zone has been in operation since 1990 and is now regarded as one of the most successful free zones in Europe. Located within the borders of Menemen district of İzmir, İzmir Free Zone is 26 km from Aliağa ports zone. It is also close to Çandarlı Port, which is under construction and will be one of the ten largest ports in the world when completed. In addition, the industrial zones in Kemalpasa, located on the east side of Izmir, are also of great importance. In this field, which continues to develop along the İzmir-Ankara highway, there are clusters in the production of machinery, iron and steel sub-industry, marble-ceramic, plastic, food and chemical materials. İzmir hosts many foreign investors with its advantages, especially its human resources, developing economy and geographical location.
Investing in real estate in Izmir will provide great returns for you with cheap land and building prices. Affordable rents and affordable labor compared to Istanbul have made İzmir the largest investment center in Turkey in recent years. Thanks to the newly completed highway, it takes only a few hours to reach Istanbul. In addition, its proximity to many developing industrial cities provides great convenience to investors.
If you decide to take advantage of all these investment opportunities in Izmir and live in Izmir, you can contact us for a residence permit and citizenship by investment. Also, we are happy to be with you in all your legal needs.
Law Firms in Izmir
Law faculties in Izmir are very prestigious schools and Dokuz Eylül University Faculty of Law is one of the best law faculties in Turkey. However, lawyers who graduated from the best law schools all over Turkey work here because of the job opportunities and quality of life in Izmir. In Turkish law, there is no distinction between soliciter and barister, and anyone who graduates from law school and completes a one-year legal internship becomes a lawyer. Lawyers who start their profession are free to work in the field they want, but over time, law offices specialize in certain areas.
Why Should I Work With Kula Law Firm?
As Kula law firm, we are specialized in Immigration Law, Foreigners Law, Turkish Citizenship Acquisition, Real Estate Law and Commercial Law. Thanks to our areas of expertise, we support our foreign clients in their investment processes in Turkey from beginning to end. We conduct site/real estate research for our clients who will invest in Turkey and prepare a sector report for you. This, we help you make the right choices for your investments. For company establishments, we take care of many issues such as the preparation of articles of association, the leasing of the office center, the completion of the trade registry procedures for you without having to think about it. When the company is established, we provide legal support to your company in all areas from the protection of personal data to the problems you may experience with your workers.
Our clients from all over the world get legal support from our office by communicating with our English-speaking lawyer in Turkey. However, we also provide communication with our clients in many languages ​​such as Russian, Arabic, German, Italian and Spanish with our translators we work with. As we have mentioned above, there is no distinction between soliciter and barister in Turkey. Although there is no obligation to choose a specific area of ​​expertise, our attorneys are specialized in the field of foreigners law and will provide you with the best service with their experience.
Because we provide legal support to our colleagues in Kuşadası, Marmaris, Didim, Bodrum, Fethiye and foreign investors who are considering investing in these areas. We provide a wide range of services to our clients with our joint law offices located in Istanbul, Bursa, Denizli and every region of Turkey.