Corporate and Foreign Investment in Turkey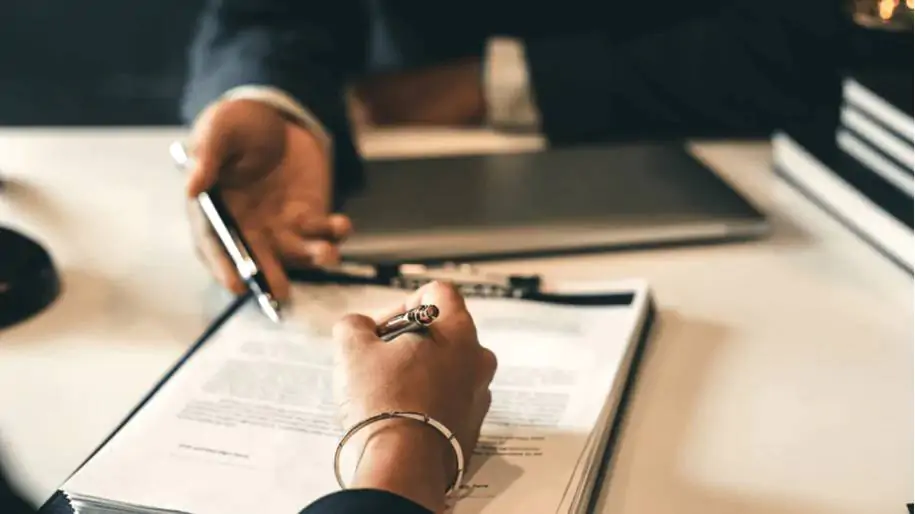 We, as Kula Law Firm, provide legal advisory on Corporate and Foreign Investment Law.
We assist our clients with the establishment of the type of the business entity or a company regarding their business plan, investments and operations in Turkey.
Our team draft and review the documents like articles of associations, board of directors resolutions, general assembly documentation, company internal rules of procedure, partnership agreement, shareholder agreements, share transfer agreements reqired starting from the setting up of a company or any type of business entity untill the process is finalized.
Our law firm also provides services such as trademark registration, opening bank account, obtaining tax number, investment and incentive consultancy, data protection and privacy consultancy along with the e-commerce services.
We offer our clients practical, effective and tailor-made solutions for all debt collection needs and represent our clients in debt collection cases, proceedings, actions.
As Kula Law Firm, we provide legal advisory on Corporate and Transactions. We assist our clients with the establishment of the type of the business entity or a company regarding their business plan, investments and operations in Turkey.
With our expert team, we provide legal consultancy services to our distinguished clients from many sectors such as food, energy, textile, construction and tourism. In addition to these, we provide support in matters such as investigations and follow-up of cases, and the prevention of disputes. When you encounter a legal problem, our lawyers offer the most appropriate and practical solution for you and follow the process for you.
Contract
We, as Kula team, work closely with our customers at every stage of their business activities. Our main purpose; with our contract preparation experience, is to protect our clients' legal interests, to minimize risks and to help our clients maintain a successful business.
We offer advice on all aspects of company law to provide our client a clear framework to govern a particular commercial transaction or relationship.
We also offer legal support to our clients related to the contracts that may arise during the operation of the company like purchase, sale, lease, dealership, supply, licence, employment, non-competition, confidentiality, IT, distance sales agreements. Since the commercial agreements are absolutely critical, we provide speedy, practical and accurate advice for our clients business needs.
The Right to Exit a Limited Liability Company & Removing a Shareholder
There are basically three methods for a limited liability company partner to leave the limited company: share transfer, exit and be removed from the company. In limited companies, it is possible to exit and be dismissed from the company in two cases: given to the partners by a company agreement, partnership agreement or a separate agreement, or the existence of a justifiable reason to exit the partnership. The partners of the limited company can leave the partnership by transferring their own shares, unless otherwise prohibited in the articles of association. It is of great importance that the limited company exit and transfer procedures are carried out together with an experienced lawyer. Our lawyers specialized in corporate law will find the best solution for you.
Buying Shares
When you buy a share in a company, you're effectively becoming a part owner of that company. As a shareholder, with an equity stake in that business, the investment return you earn depends on the success or failure of the company itself. Companies may pay dividends to shareholders or may prefer to reinvest profits for further growth. For detailed information about buying shares, benefits and risks of investing in shares you can read our article.
Company Management
The organs envisaged by the Board are the general assembly, the board of directors and the auditors. The general meeting consists of stockholders who are the legal owners of the company. The board of directors carries out the management and representation functions of the company. If you've bought stock in a company but don't know what to do next, It may be helpful to read our article in which we examine the organizational hierarchy in company management and the responsibilities of shareholders and directors in company management.(LİNK) If you encounter a managerial problem as a shareholder of the company, we offer you consultancy services with our team of experts in the field of company law and attend the general assembly meetings with you or on behalf of you.
As Kula Law Firm, with our expert lawyers, we provide legal support on intellectual property law, which includes copyrights such as scientific and literary works, musical works, fine arts works and cinema works, industrial rights such as patent trademarks and designs. In Turkey, these rights are protected by the Law on Intellectual and Artistic Works.
Intellectual property, which is a very broad concept, is closely related not only to trademarks, patents, copyrights, but also to competition, unfair competition and domain dispute. As Kula team, we provide you with legal support in line with your needs in registration of your intellectual property rights, objection to registration, license and transfer procedures with our lawyers.
What is KVKK in Turkey? KVKK (Personal Data Protection Law) is the law that regulates the protection of personal data in Turkey and determines the legal obligations of institutions and individuals dealing with personal data.
Personal data refers to any information relating to an identified or identifiable natural person. In this context, personal data is not only the information that provides the definitive diagnosis of the individual such as the name, surname, date of birth and place of birth, but also information about the physical, familial, economic, social and other characteristics of the person. The fact that a person is specific or identifiable means making that person identifiable by associating existing data with a natural person in any way. That is, the data; It covers all situations that enable the identification of the person as a result of carrying a concrete content expressing the physical, economic, cultural, social or psychological identity of the person or associating it with any record such as identity, tax, insurance number.
Does Turkey comply with GDPR? Since Turkey is not in the European Union, GDPR is not applied in Turkey. However, the personal data protection law is very similar to the GDPR.
You may be wondering the answer to the question Who is responsible for the protection of data? Is My Company Responsible For Customer Data Protection? The answer is "Persons whose main field of activity is processing special personal data, although the annual number of employees is less than 50 and the annual financial balance sheet total is less than 25 million TL." Basic Obligations of Data Controllers within the Scope of KVKK; is to take all necessary technical and administrative measures to ensure an appropriate level of security for the purposes of preventing the illegal processing of personal data, preventing third parties from accessing personal data unlawfully, and ensuring the protection of personal data.
If you are a personal data protection obligee our expert team will assist you in taking the necessary measures within the scope of KVKK and recording the processed data with Verbis.
First of all, we determine your obligations under the personal data protection law. Then, our team of expert lawyers asks you a number of questions within the scope of the criteria determined by the Personal Data Protection Board, and determines which personal data is processed and for what purposes. Then we prepare an inventory with the information we have obtained from you and then deliver it to you. Thus, you can answer all their questions by just showing this inventory in case they come to the inspection from the personal data protection board. We create a verbis record of the necessary information together with the inventory we have prepared.
Finally, we organize training for you and your employees on the processing of data, the transfer, deletion, destruction of personal data, anonymization of personal data and the obligations of the data processor.
In short, we provide consultancy to you within the scope of protection of personal data and we do all the necessary actions for you.
What are the basic requirements to start up a business? How do I create a startup?
First of all, you should create a business plan. If you create your business plan, you can clearly see your advantages and disadvantages and take your steps accordingly. The next step is to find financing. At this stage, you can find a sponsor by promoting your idea. Next, you must define a customer base. You need a marketing strategy to provide financing for the establishment of your startup company and then sell the product you produce or offer your service.
If you want to step into this field, you should definitely carry out this process with a lawyer who is an expert in this field. Startups should be handled within the framework of different fields such as intellectual property law, company law and IT law.

Protection Of Your Intellectual Property
It should be a priority for Startups to put ideas under legal protection in order to prevent problems such as the use or copying of the startup idea by others. Within the scope of industrial property, trademark, design, geographical indications, utility model and patent protection are provided; In the scope of intellectual rights, the work is protected by copyright.
Contracts
Startups also encounter contracts at every stage. In this context, starting from the first emergence of a new idea, Startups should prepare contracts that will provide the necessary legal protection and analyze the contracts they encounter well. In this process, our expert team will assist you in contract preparation and review.
Incorporation process
In the incorporation phase of startups, matters such as deciding on the type of company, preparation of the articles of association, taxation and legal obligations of the company are important. For detailed information about establishing a company, you can read our article about establishing a company or contact us in the field.
If you are thinking of buying a real estate in Turkey, we work with our real estate partners to find the most suitable property for you. Depending on the price of the property you have purchased, we provide legal consultancy for obtaining a residence permit or applying for citizenship and we carry out these processes for you. You can review our articles or contact us for detailed information on obtaining residence permit and citizenship. If you want to open a bank account in Turkey for investment purposes, our expert team will guide you in the best suitable way to open a US Dollar or Turkish Lira account. Your investment opportunities in Turkey are not limited to these. You can take advantage of the investment incentives for investment areas by choosing the most suitable investment areas for you in Turkey.
Investment Zones
Technology Development Zones – Technoparks
The purpose of Technoparks, also called Technological Development Zones (TDZs) in Turkey, is to produce and commercialize technological know-how, to develop innovations in products and production methods, and to create investment opportunities in high-tech industries.
Organized Industrial Zones
Organized Industrial Zones (OSB) are designed to enable companies to operate as soon as possible with their ready-to-use infrastructure and social facilities. The existing infrastructure provided in OIZs includes roads, water, natural gas, electricity, communication, waste treatment and other services.
Free Zones
They are areas designated to encourage export-oriented investment and production, where companies that are within the borders but outside the Customs Zone benefit from wide incentives and tax exemptions, where the legal and administrative regulations of the country are partially applied for the development of trade.
At Kula Law, we provide legal counsel to our clients in all stages of employment contracts from the establishment to termination, including litigation services. We support our clients with expert legal advice based on a thorough and dynamic interpretation of the relevant regulations in the light of academic studies and high court decisions.
In this context, our Firm offers the following services to our clients:
Preparing individual and collective employment contracts
Drafting employee privacy, competition prohibition and intellectual property protocols
Writing legal warnings, minutes, and termination notices regarding the enforcement and termination of the employment contracts
Amicable dispute resolution through conciliation or agreement
Drawing up the risk analysis reports prior to litigation
Supervising union processes
Drafting of collective bargaining contracts
Advising on the procedures for work accidents and occupational hazards
Mediation
Litigation in labor courts and high courts
Frequently Asked Questions
Yes. Foreigners can easily carry out commercial transactions with Turkish companies and establish companies and businesses in Turkey. Except for certain sectors, they do not need to be subject to an additional permit.
Company establishment in Turkey proceeds in the same way as Turkish citizens, except for additional translation requirements. The preparation process of the company's documents, the application and registration in the Trade Registry, the publication of the establishment of the company are the main steps.
Currently, the lowest capital share in Turkey is a limited liability company with 10,000-TL. In the establishment of the company, 1/4 of this share is expected to be paid, and the remaining amount is expected to be completed in 24 months.
Although the company establishment fees vary over time on the basis of institutions, starting a company will cost approximately 500-USD, excluding capital share - accounting costs - attorney support and translation costs if there is a foreign partner.
Foreigners who have commercial connections in Turkey and want to establish a business can obtain a 3-month business visa before their arrival, as well as stay here with a short-term business permit with the letters and necessary documents they will receive from their business contacts in Turkey.
The corporate tax rate in Turkey will be calculated as 25% of the earnings of the company for 2023.
In LLC's, the manager or directors can be selected from among the partners of the company, and it is legally possible to elect a completely foreign person to the company as the nominee director. A nominee director to be appointed by you can perform all of the specific activities in your company that you assign.
These rights are; These are the intangible rights that leave the authority of their owners to monopolize the powers such as the first implementers of invention, innovation, design and original works in industry and agriculture, and the production and sale of products bearing distinctive names and signs such as trademarks and trade names. These rights are tightly protected by many local and international agreements, as well as laws and regulations.
GDPR covers persons residing in European Union countries. In Turkey, there is a Law on the Protection of Personal Data implemented to protect the personal data of residents.
KVKK is a GDPR-like law implemented in Turkey to ensure and oversee the protection of personal data.
Of course, private lives and personal information of individuals are strictly protected in Turkey, in particular the Law on the Protection of Personal Data and the Turkish Penal Code.
Yes. Corporate tax is the name given to the tax taken from the earnings of an institution within a year and it is obligatory to be paid in Turkey.
Services
Corporate and Foreign Investment in Turkey