Real Estate Lawyer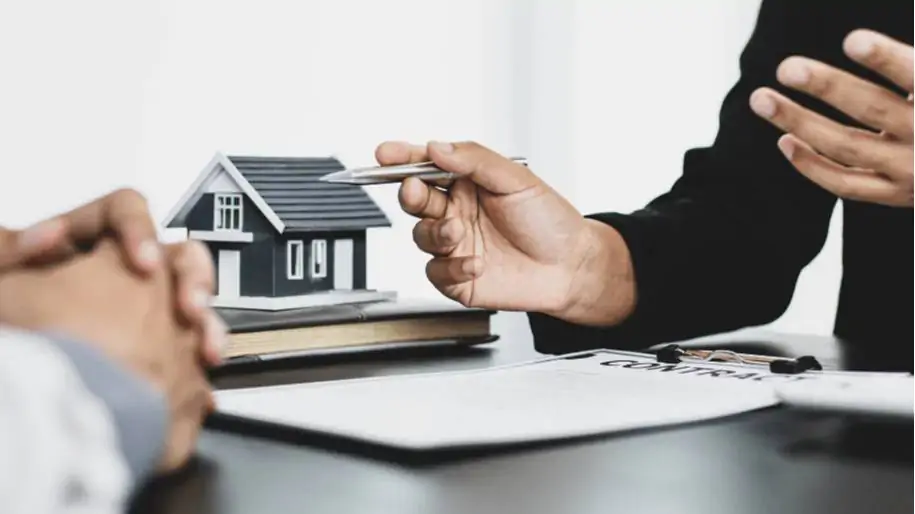 Real Estate Lawyer
We, as Kula Law Firm, provide our clients legal support for all kinds of investment opportunities including acquisition of property with our real estate lawyers.
Our turkish property law firm, within the scope of construction law, deals with real estate sales and preliminary sales contracts, solving problems with other public institutions such as Land Registry Offices and municipalities. Also our turkish property lawyers who speaks english, provides comprehensive legal consultancy and attorney services.
As Kula Law Firm, we review the property deeds, zonning plan notes and represent our clients in all proceedings and transactions such as purchase, sale, lease, management, administrative and governmental permission, tittle and cadastral requirements, construction permissions.
People who own or want to own real estate may experience grievances in these matters during buying and selling or after owning real estate. These grievances can be overcome with the help of our experienced and English-speaking lawyers. In this process, shorter and more successful results can be obtained by agreeing with our Real Estate Lawyers who are experts in their fields.
As Turkish Property Law Office, with our lawyers specializing in property law, we provide our foreign clients with the opportunity to transfer property, purchase / sell, establish rights, etc. It provides professional legal consultancy services on the issues.
Drawing up purchase and sale contracts
Accompanying our clients during the buying and selling transactions and providing legal support
Arrangement of title deeds in accordance with the law
Preparation of preliminary sales contract and other contracts
Establishment and cancellation of the same rights on real estates
Mortgage disputes, prevention of confiscation and dissolution cases
Determining the legal situation and preparing the report
Inspecting the compliance of the projects with the environmental legislation
Real estate law is the branch of law that deals with the relations between owners, tenants, institutions and construction organizations about immovable properties such as land, houses, flats and buildings and the lawsuits arising from these relations. Real estate purchases and sales in Turkey take place at the Land Registry Office. Buyers can apply to the relevant land registry directorates themselves or through our Turkish property lawyers with the documents requested for the transfer process.
Necessary Documents
For the purchase of real estate, the parties can apply to the land registry office with the following documents:
Identity card or passport (with notarized and certified translation) of the parties or their authorized representatives – for foreigners the tax number has to be presented
Earthquake insurance (DASK)
Information sheet for foreign buyers and/or sellers
Title deed declaration
Approved valuation report for foreign buyers and/or seller
Official valuation report of the municipality administration
Can foreigners buy property in Turkey? Yes, although foreigners' purchase of real estate in Turkey is subject to certain restrictions, thanks to our consultancy, it is possible to purchase real estate without any problems.
The first thing you need to do is to determine your purpose for purchasing a real estate. For example, the most important factor is whether you want to buy the property in question to live in it, to invest or to rent. Our expert team and real estate partners we work with will give you the right guidance. Then you need to determine your budget and the features you want to have in the real estate you want to buy (size, social facilities, location, view, etc.)
At this point, you do not have to work with a real estate company. However, you can work with a real estate company if you find a real estate in line with your request. As Kula Law Firm, we can bring together the partner real estate agencies that we cooperate with real estate agents all over Turkey that offer this service to you.
Getting legal assistance in the process after choosing the real estate will eliminate the risk of encountering problems such as the existence of a mortgage or foreclosure during the purchasing process. After deciding on the real estate you want to buy, we receive an appraisal report, which is a mandatory factor in the purchase of real estate for foreigners. With this report, issues such as the value of the immovable, whether the immovable is available for purchase, and settlement information are evaluated. With the received report, it should be determined that the real estate you want to buy is not located in a military zone, a historical region, forest areas or primary agricultural lands. Otherwise, it will not be possible for you to purchase this real estate.
When it comes to the stage of deed transactions, first of all, the sale price must be payable. For this, you must have a bank account in Turkey. You can get more detailed information on this subject by reviewing our article on opening a bank account in Turkey.
When it comes to the deed transactions, transfering the money to the seller via the bank is important for problems that may arise later. The purchase price must be sent to the buyer on the day of the transaction at the Land Registry Office. After the transactions are made at the Land Registry Office, the real estate will now be yours and the process will be completed.
This is how the real estate purchase process works, but you may be wondering the answer to the questions Can I get Turkish residency by buying property? How long can you stay in Turkey if you own a property? It is possible to apply for a residence permit and citizenship by purchasing real estate in Turkey. However, in order to apply for these, the immovables must be above a certain value. For this reason, if you are going to purchase real estate for the purpose of obtaining a residence permit and citizenship, we strongly recommend that you seek legal advice before purchasing. Because if you buy real estate without taking necessary actions, you are likely to lose your rights. For more detailed information about residence permit and citizenship applications, you can read our articles on these issues or call our office.
We can provide you with all the necessary support, from the selection of the real estate you want to buy, to the ownership of the house and to the finalization of the process. We are happy to help you with our experience and expert team in the field, in case of any problems you may encounter, in following up the works, encountering a legal problem, in all this difficult process that has to be dealt with by many official institutions.
Any foreigner, resident or non-resident in Turkey, will be required to pay taxes on real estate in the same manner and rates as Turkish citizens. In certain cases, it can be necessary to get expert assistance in the declaration and calculation of these taxes, which have exceptions, to avoid tax debts and penalties arising from it. Below we will explain a little about the taxes you may have to pay from real estate as a foreigner in Turkey.
Do foreigners pay property taxes in Turkey? Yes, depending on certain conditions, you may be required to pay an annual property tax on real estate you own in Turkey. Although most of the real estate in Turkey are subject to this tax, there are some exceptions. If your property is under 200 square feet and you have no income, you may be exempt from paying it, bu in this case, you will be expected to prove your exemption status.
This annual tax, which the majority is subject to, is 6.173-TL per immovable for the year 2022 and can be paid in two installments or at one time during the year. As a foreigner, you easily can pay it by visiting the municipality or via the official website of the municipality.
In other words, if you are a foreigner who has bought a house in Turkey for investment purposes, or if you have a certain income despite living at the property you bought, you are liable to pay this tax annually.
Do foreigners have to pay taxes when selling their properties in Turkey? If you sell the real estate you bought in Turkey within 5 years from the date of purchase, you will be obliged to declare the income you get from the difference between the price you bought and the price you sold, and to pay tax on it the following year. In this system where the seller is taxed, the starting date of the 5-year period should be taken as the transfer date in the title deed.
It is important that you know that you may have to pay high tax penalties if the difference in price is not declared to the authorized institution. The only exception to this situation is that the real estate has been acquired through inheritance or donation. In this case, you will be exempted from paying this tax.
Due to this tax, we recommend that you pay attention to the time elapsed since the time you bought your property when you are thinking about selling it, and if you are selling within this period, you should also consider the tax amount when determining the sales amount.
If you want to get expert help in the calculation and declaration of this tax, which may vary on a year and square meter basis before you sell your property, you can contact us directly.
Is there a tax that foreign tenants have to pay? If you are a foreign tenant and have a written lease agreement with your landlord, you may be required to pay stamp duty according to the terms of the agreement. Stamp tax arising from rental contracts is 1.89 per thousand of the total contract price (if there is a 1-year rental relationship, the total price).
If the property you are renting is a business and not a residence, you will have to pay a separate withholding tax on your earnings in connection with the property called "stopaj vergisi" in Turkish.
If you want to learn more about taxes related to real estate, you can review our articles on taxes here or request consultancy services from us.
Whether you are a tenant or lessor in Turkey, it is very important that you know the laws and how they are implemented. In this sense, first of all, we would like to inform you that we provide full and comprehensive legal support to our clients with our team of experts in the field of real estate and real estate agents with whom we have been partners for years.
Can foreigners rent properties as a tenant in Turkey? Yes, foreigners can easily rent properties in Turkey. However, there are a few important points to check to make this process easy and healthy.
As a result of recent current events and economic effects in Turkey, the process of renting a house and the requirements expected from foreigners have changed and become more difficult. Therefore, If you are a tenant, you should clearly discuss with your landlord the amount to be paid, the full price, which bank accounts will be paid, how long you want to rent, your deposit amounts, whether you want the contract to be notarized (You can find our article on rentals and notary approvals for residence permit processes here.) and you should not sign anything in your rental agreement that you do not discuss beforehand. Since lease agreements are highly binding in Turkey, we recommend that you pay attention to their review and seek expert help if possible.
However, do not forget that the rights of tenants are strictly protected in Turkish Law and it will be very difficult for your lessor to evict you unless you sign an additional eviction letter.
Can foreigners rent their houses in Turkey? Yes. Foreigners in Turkey often rent their houses for investment purposes.
If you are a foreigner who owns real estate in Turkey and you want to rent your property, knowing the rights of the tenant and the rights of the lessor regarding how you can get paid or evacuate in case you are not satisfied with how your property is being used will also be important in order to protect your rights in the future. For this reason, we strongly recommend that you seek expert assistance, especially during the preparation of your lease and eviction agreements.
Failure to get help at the right time may cause your 1-year lease agreement with the tenant you want to evict to become indefinite and you cannot evict them for another 10 years, as required by Turkish Law, without an eviction commitment.
We provide legal support, the most suitable solution and make these processes very easy with our team of English-speaking lawyers for rental procedures no matter what stage of the process you are in.
Please contact us to get more information about the services in regards of lease processes.